We are looking for sponsors, please see this page for more information.
---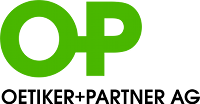 OETIKER+PARTNER is a Swiss system management and software development company. Employees from O+P are involved in many Open Source Software projects.
---


Founded in 2001, Humanstate is a private technology services group that provides businesses and organisations in various vertical markets with state-of-the-art web-based software applications integrated with on-demand payment processing. Humanstate owns and manages a global transactional platform that forms the core of all its solutions.
---

Perl Services is the contracting company of Renée Bäcker, a CPAN author (RENEEB) since 2004. Perl Services regularly supports Perl events.
---

baumer it-services is offering software development in Perl, Identity Management consulting, as well as Security and Systems Engineering.
---