We are very happy to have the following sponsors on board. Without them the conference wouldn't be possible!
---


Founded in 2001, Humanstate is a private technology services group that provides businesses and organisations in various vertical markets with state-of-the-art web-based software applications integrated with on-demand payment processing. Humanstate owns and manages a global transactional platform that forms the core of all its solutions.
---

Edument is the company behind the Perl 6 IDE Comma, and the Cro libraries for building distributed systems in Perl 6. Edument offer consulting, mentoring, and developer education in a wide range of technologies, including Perl, JavaScript and web development, Git, C, C++, and .Net. With offices in Sweden and Prague, we are the knowledge based company.
---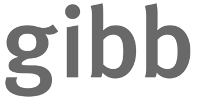 The Commercial-Industrial Vocational School in Bern (gibb) is an institution of the canton for professional education and qualification. The school hosts about 600 teachers and 7000 apprentice from over 60 different professions.
gibb is providing this years venue and infrastructure.
---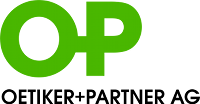 OETIKER+PARTNER is a Swiss system management and software development company. Employees from O+P are involved in many Open Source Software projects.
---

Perl Services is the contracting company of Renée Bäcker, a CPAN author (RENEEB) since 2004. Perl Services regularly supports Perl events.
---


Open Systems focuses on network security, application delivery, identity management and global connectivity, all integrated by a service management that creates an unmatched client experience.
---

baumer it-services is offering software development in Perl, Identity Management consulting, as well as Security and Systems Engineering.
---