We are very happy to have the following sponsors on board. Without them the conference wouldn't be possible!
---

GivenGain is the global leader in cloud-based activism. Our platform enables organisations to run better fundraising operations and increase revenue with tools that allow them to build and manage relationships and win support for the ideas they believe in.
---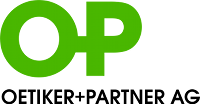 OETIKER+PARTNER is a Swiss system management and software development company. Employees from O+P are involved in many Open Source Software projects.
---


Perl Careers is a Perl-focused recruitment consultancy run by Peter Sergeant, a CPAN contributor with a recruitment background, rather than by a non-technical person. Peter works with clients and candidates in London, the US, and Australia. Perl Careers regularly supports Perl events.
---

Perl Services is the contracting company of Renée Bäcker, a CPAN author (RENEEB) since 2004. Perl Services regularly supports Perl events.
---


Booking.com is one of the world's leading e-commerce companies. Each day, over 1,000,000 room nights are reserved on our websites and apps by both leisure and business travelers. Truly international, Booking.com is available in more than 42 languages, and offers over 1,000,000 properties in 210+ countries. Over 13,000 people all over the world are dedicated to serving Booking.com's customers, and we love having the opportunity to create an even better experience for them. Our technical culture derives strongly from our strong ties to the Perl community. We appreciate what open source means both for our business and also for internal projects. We are looking for Developers, MySQL DBAs, System Administrators, Architects and Designers. Please check out www.workingatbooking.com/technology for all possibilities.
---


Open Systems focuses on network security application delivery identity management and global connectivity, all integrated by a service management that creates an unmatched client experience.
---


Bolay.co SA is an Engineering Services Company (SSI). We specialize in the development of high availability and ultra low power electronic and computer systems for the remote measurement and control of sensitive infrastructures. We offer several innovative systems: easyGateway for remote maintenance, easyPV for monitoring and optimization of production of photovoltaic power plants, easyControl for cold chain traceability and early fire detection, or easyAccess for management Access.
---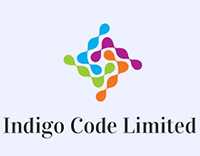 Indigo Code Limited